Turn insights into action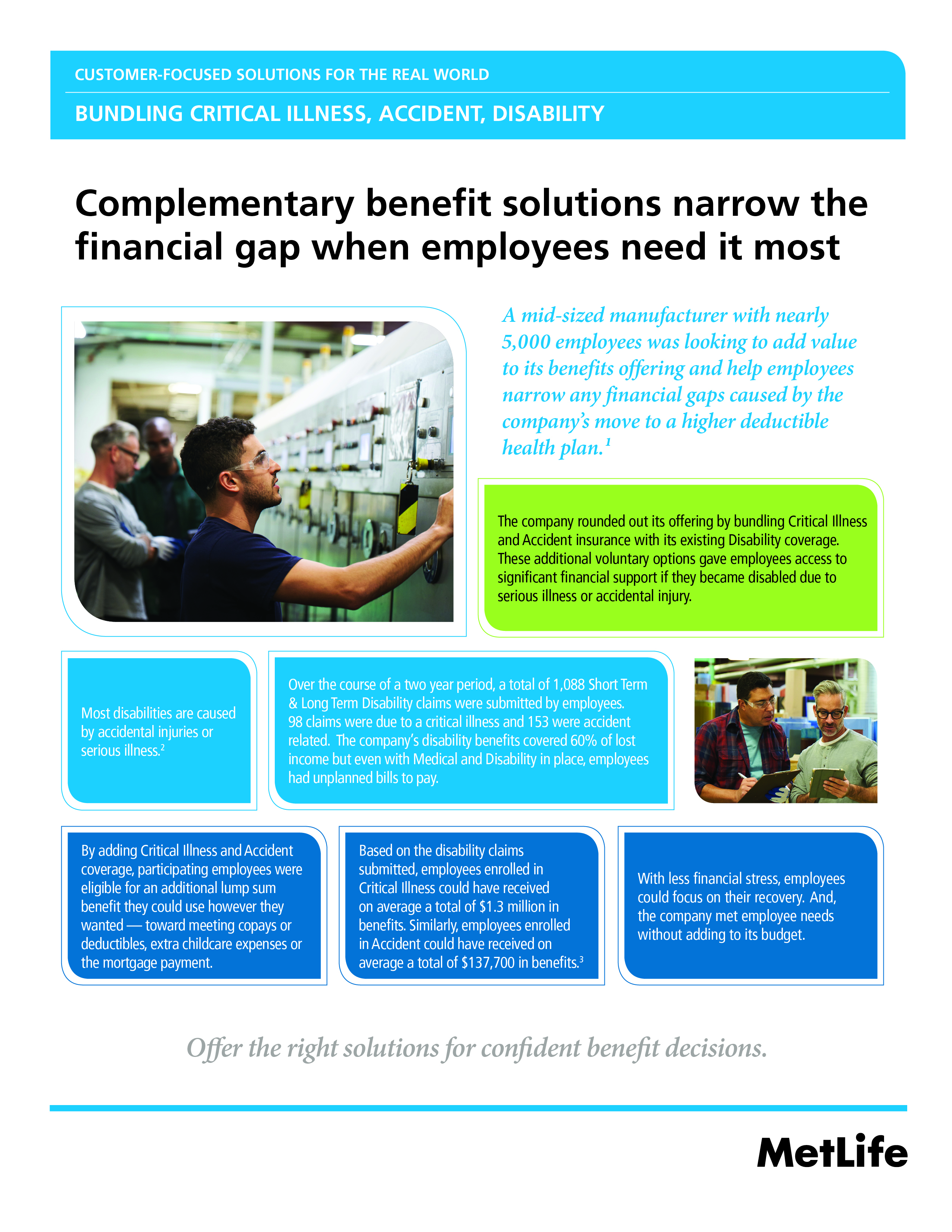 Make the most of voluntary benefits. Download our real-life bundling case studies, along with 5 fresh conversation starters today.
Unlock the Value of Voluntary. Watch a replay of our 6/5/18 webinar now.
Let's talk.
We're here to help. Contact your MetLife representative to talk about the right bundles for your market.