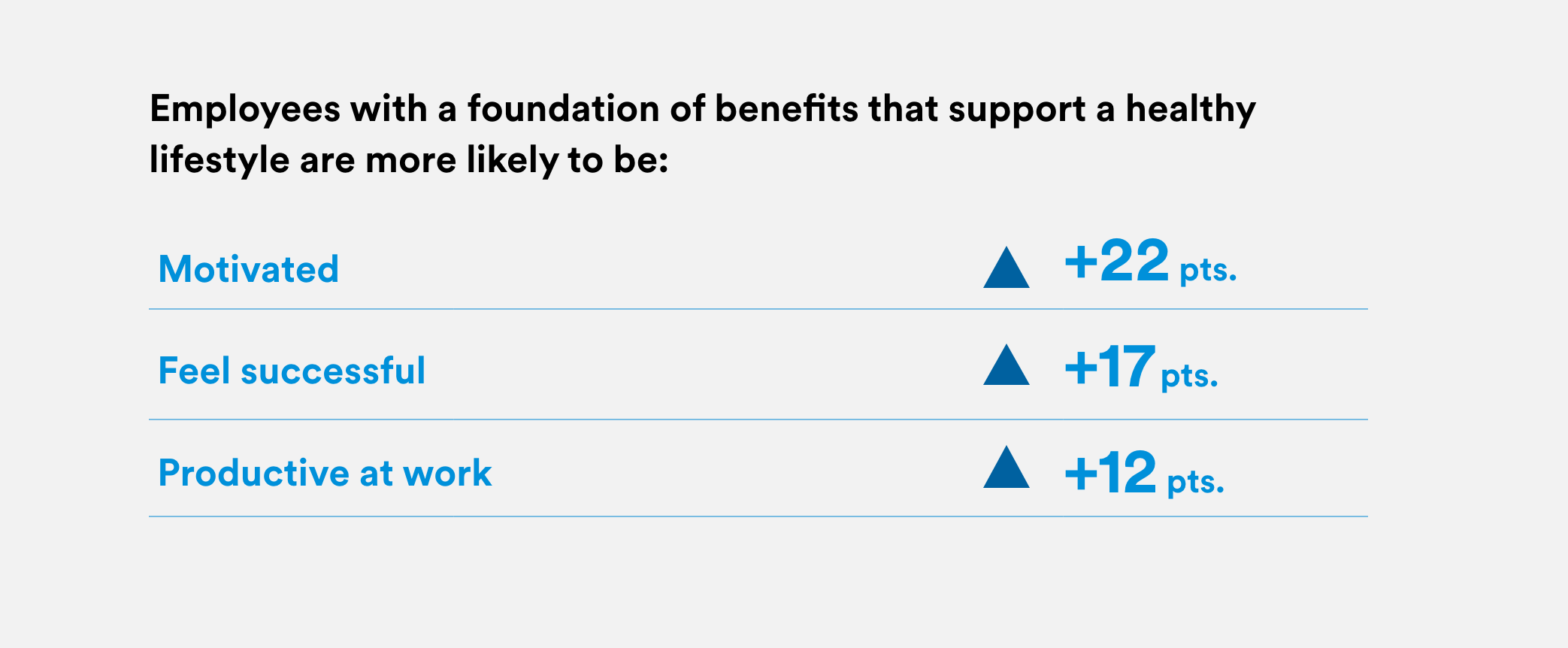 Building strong benefits platforms, with inclusive policies and flexible options to serve the whole employee
Employers looking to achieve these talent outcomes should take the following actions: 
Offer broader short-term and long-term disability coverage: Employees can opt into coverage for both existing and unexpected disabilities, including accidents, critical illnesses, and serious mental health problems. 
Provide flexible leave policies: Employers can support employees by staying up to date on various state paid family and medical leaves as well as offering time off for a range of life events, medical needs, and personal situations. Parental leave is especially appealing to professional and office-based workers, while caregivers value paid leave to look after family members (e.g., children, aging parents). Beyond serious illness and accidents, more companies have begun offering leave for bereavement, religious observance, military duty, voting and jury duty, volunteering and community service and sabbaticals.
Empower employees with financial benefits: Income protection has become a priority for many employees, while subsidies for emergency care or pre-tax accounts can be used to pay for dependent care. Flexibility around premiums and eligibility requirements make such benefits available to more workers. 
Establish access to wellness programs and resources: Popular physical wellness benefits include access to telemedicine, gym memberships, reimbursements for virtual exercise classes and home exercise equipment. Employees also value financial wellness programs, including classes and tools for money management, budgeting and retirement planning, as well as debt counselling. Employee assistance programs (EAPs) have also become more common to support mental health for more employees.