How to Overcome Setbacks through Perseverance
As the New Year revs into gear, some of us may be struggling to keep up with our resolutions, or maybe never had one in the first place because we've never had much luck with them. But perseverance is not just a poster you might see at work or the gym – it's a valuable life skill that can help you re-strategize, keep your eye on your goal and succeed in ways that might surprise you.
It's a skill exemplified by Jethro De Decker, who lives and works in Singapore for MetLife on the Asia Regional Product team.
He competed in the 2018 Yukon Arctic Ultra – all 300 miles of it. The multi-day race, in which participants can choose to compete on foot, skis or even fat bikes, is held in Canada's Yukon Territory and billed as "The World's Coldest and Toughest Ultra."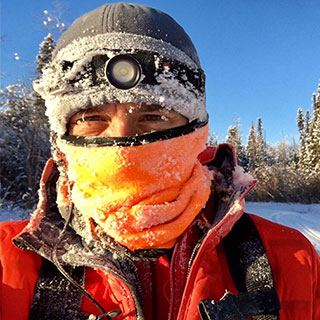 An accomplished ultrarunner and adventure cyclist, De Decker first attempted the race in 2017 but things didn't go as planned. "I had done everything right – or so I thought. Months of research, training, carefully selecting my gear, getting my nutrition and sleep right – everything was working except one thing – my shoe size, which left the tendons in my foot damaged," he says and heartbreakingly, he had to withdraw.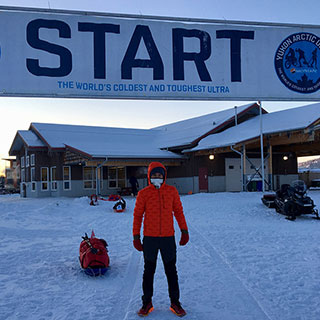 2018 was a whole different experience – mentally and physically – for him. "This time I knew I was ready but was also well aware that just one poor decision over the next sleep-deprived week could mean the end of my race," he reflects. "I had a plan for everything: how long I would sleep, how much I would eat and drink, what I would do if something went wrong and, if that happened, at what point I would push my SOS button, signaling my race is over and I needed help."
"Whatever happened, I was going to stick to my plan. Getting to the finish line was the goal – but it was optional. Getting home healthy was non-negotiable."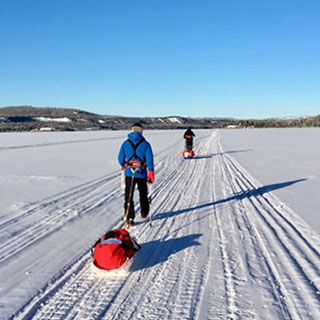 The brutal conditions, nearly 50o F below at times, would take a tremendous toll on the 21 racers over the course of the week.
By day six, only three competitors, including De Decker remained. But it soon became obvious to race officials that one of the three needed rescuing – he had become lost without his tracking beacon after hypothermia and frostbite set in. As with rescues earlier in the event, the race was halted and resumed only once it was confirmed the racer had been evacuated.
The seriousness of the racer's condition and evacuation reminded De Decker just how high the stakes were.
With 104 kilometers (64.6 miles) to go, he arrived at his next checkpoint only to find that the only other finalist had also dropped out of the race due to dangerous weather conditions. He would be on his own now and remaining healthy was the only goal he had left.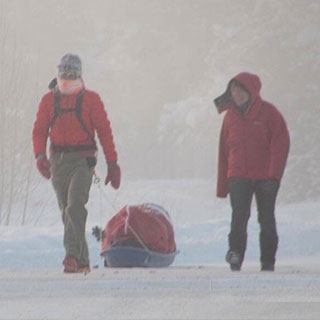 "Suddenly all the fears of what could happen were much more tangible. I was scared and thought about stopping a few times. I also thought of the amount of training I had done and now being so close to the finish line."
However, with 52 kilometers to go, the race director determined that conditions were too dangerous for anyone to continue and made the decision to end the race there. "That final checkpoint became the 2018 Yukon Arctic Ultra finish line; making me the only finisher and winner," De Decker says of his victory.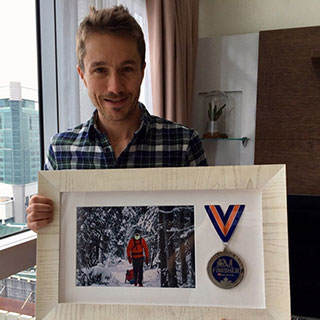 Reflecting on the race, De Decker says, "On my much more successful second attempt, I approached the cold with a more accepting attitude. I accepted that I would be uncomfortable and that I should embrace it, rather than fight against it. I thought about this many times during the race when I was tired, cold or not feeling great. I often think about this in my personal life or at work when I find myself in a difficult situation. By accepting where you are, even when it is very uncomfortable, but staying focused on the goals ahead, I really believe anything can be achieved."
Like De Decker, it sometimes takes more than one attempt to achieve your goals. But with a commitment to learning from past mistakes, planning and perseverance, you too can tick a goal off your list this year – and have enough encouragement to fuel your next accomplishment.