Entrepreneur Spotlight: A Bicycle Haven in Bucharest, Romania
In a car-packed city with very few bicycles and virtually zero infrastructure for sustainable transportation, a small shop has become the go-to spot for bicycle enthusiasts in the country's capital.
Sorin Kertesz is a young, restless entrepreneur. At 38, he has managed to move on from a successful career to launch his own business: a sporting goods store that sells bikes and all sorts of related accessories.
After graduating with a BA in International Trade from ASE Bucharest and a Master in Public Policy from Harvard University (with a specialization in Strategic Management), he worked as a consultant for the World Bank, Accenture and other big clients – the kind of job opportunities that can allow you to live a comfortable life with a stable financial future. But soon after, in 2009, he saw a promising new business opportunity and a challenge.
"The beginning of the financial crisis prompted people to put more emphasis on their health and fitness," Kertesz remembers, which created a new opportunity for sustainable transportation as a viable mobility option in a city like Bucharest – with very few bicycles on circulation.
Kertesz's "Eureka" moment? "I noticed that bicycle shops in Romania were far behind their European counterparts in terms of vision, appearance, management and product range." Thus, his inspiration came from the best in the bicycle market, the Dutch.
Kertesz started Biciclop in October of 2009 with a business model inspired by Dutch best practices. Now, after six years in business, the shop has eight employees (plus freelance designers and programmers for the website), and has expanded the product range to other sporting goods like kick scooters, snowboards, skis and winter gear, as well as fitness equipment.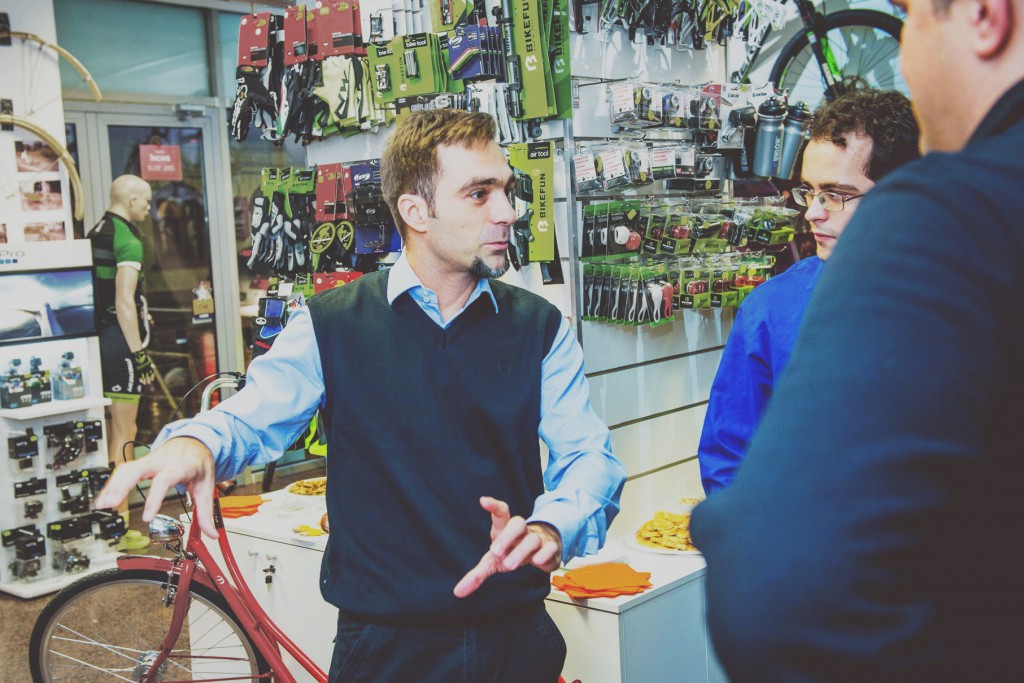 The road to success wasn't easy, and launching a business during a financial crisis wasn't the only challenge. In retrospect, Kertesz realizes that "educating the consumers to understand the importance of the city bike and creating a culture of the bicycle in our country" are challenges they still continue to face.
"We still strive to grow the urban mobility culture to the levels of Amsterdam and Copenhagen," he reflects. The Biciclop brand stands for active and healthy lifestyles, and to achieve it, they have two core values: quality products and a customer-centric business environment.
In a city where a low quality bicycle has dominated the market, Biciclop wants to shift the culture.
"Quality is essential in all aspects of our business", stresses Kertesz, "we make no compromises when it comes to the quality of products."
Looking forward, Kertesz and Biciclop will focus on expanding the distribution network to a national level in Romania. "We have already initiated partnerships with independent bike shops in the main cities across the country… [In] the long term, we aim to grow further through mergers and franchising," he foresees.
Small business success can depend on a lot of different factors. For Kertesz, the quality of his products, an influential brand message and great customer service were important values he has focused on to maintain further growth and success.