Entrepreneur Spotlight: A Small Jewelry Firm is Fulfilling Big Dreams in Mexico
Catalina Chaveznava M. is the young owner of a small jewelry firm in Monterrey, Mexico. Sentiments of love and affection are materialized through her delightful designs.
Some feel that the ultimate physical manifestation of love is a precious gem that rests in an engagement ring. Catalina Chaveznava knew this when she came up with her successful small business idea. At 25, she's the owner of her own jewelry firm in Monterrey, a burgeoning city in northern Mexico.
"We materialize feelings, creating unique experiences with jewels," she explains. "We work with gold, silver, and precious stones…the materials of highest value in fine jewelry."
Before setting up her own firm, Catalina worked for three and a half years as a designer for another local jeweler. "There were many restrictions on the creative process," she soon realized – very different from the level of creativity she now cherishes as a small business owner.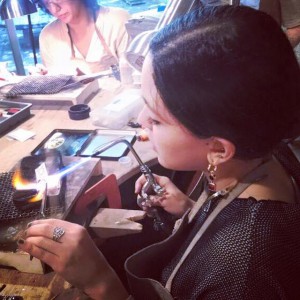 The inspiration she needed to start her own business came from her family. As a young man, Catalina's father decided to build his own consultancy business. "That's where I realized that someone could work independently, under [their] own terms…directing growth and resources to wherever needed."
Now, with her own jewelry firm in a pre-official launch stage, she's found that luck is on her side. Without a formal advertising campaign, Catalina has managed to find a loyal base of customers through her social media accounts. Through Instagram, Facebook and word of mouth, she stays busy designing for customers appreciative of her work. "[My customers] see far beyond a mere physical object, assigning it a truthful sentimental value, full of emotion and priceless memories."
Currently, Catalina begins her design work out of a studio in her home, with some basic tools. More heavy duty work is completed at a small workshop she shares with another local jeweler, a few blocks away from her home.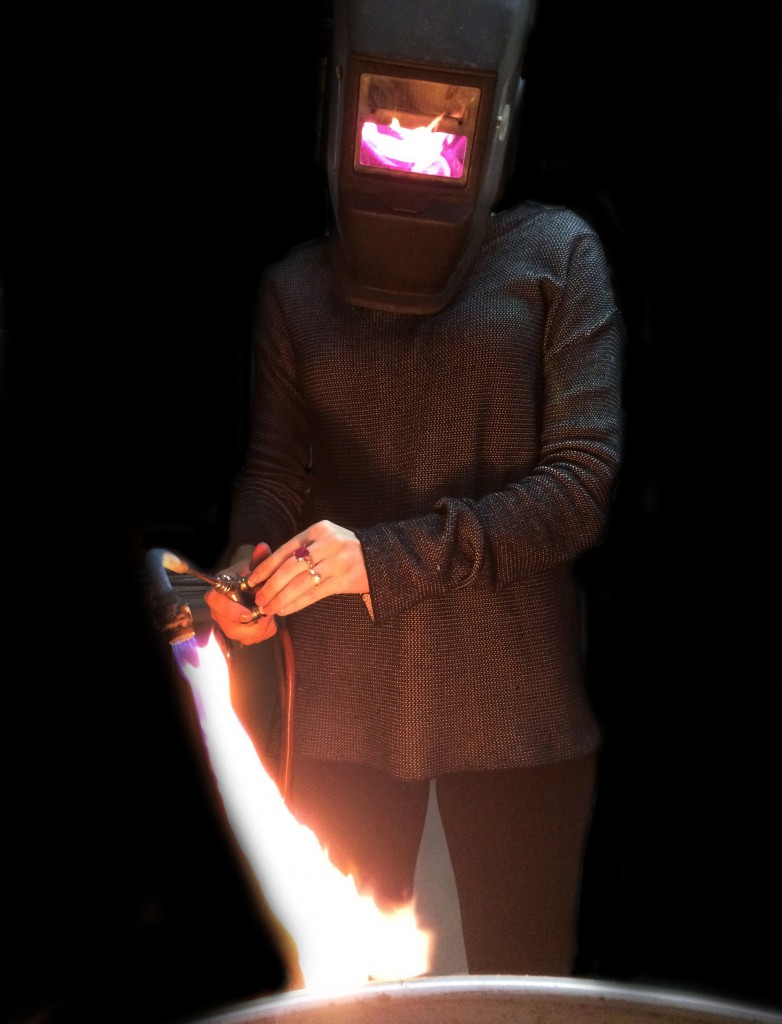 Typically, Catalina manages all of the work, from customer contact to design, artisanal work, plus the administration of the business itself. When work is plenty, she'll hire artisans for help. But in the coming months, she plans to buy the workshop, establish her firm there, and build a small but solid base of assistants and craftsmen.
While reflecting on her challenges as a designer and a business owner, Catalina explains how "entrepreneurship is like being born every day – every morning is not easy because you never know what awaits you – what new challenges are to be presented."
As a designer, Catalina also understands the importance of working with passion – one of the core values of her business. "I strive to work with pleasure, to be happy when exercising my job," she explains, "and there's also respect – respect to both intermediaries and the final customers – [and] honesty. I try to be very clear and honest with customers in every way, be it with the design, quality of materials or the complexity of the processes. I keep my word and fulfill all that is promised."
Looking forward, Catalina wants to expand her jewelry firm and brand on a national scale. "I want to be known for authenticity and [a] variety of jewels," she shares.
Small business entrepreneurs in the fine arts often start as a one-man show. Their greatest challenge is to convert that personal creativity into a profitable venture, and hopefully, a brand that customers connect with and love.