Embracing Diversity, Ensuring Inclusion
MetLife is committed to creating an inclusive workplace where each individual feels encouraged to share their unique skills, strengths and perspectives. We're celebrating our third annual Inclusion Week, June 13-17, in all MetLife offices across the globe. Throughout the week, we ask our employees to take one step for inclusion.
Employees can help strengthen Diversity & Inclusion at MetLife by taking any of the steps listed below:
Spend a lunch break with someone in your office who you might not know very well.
Send a note of thanks to a leader or associate who demonstrates an inclusive mindset.
Join one of our diversity networks that are open to all associates, including our Women's Business Network (WBN), our Gay, Lesbian, Bisexual, Transgender Associates and Allies at MetLife (GLAM), and more.
Hear employee stories about inclusion, available on our YouTube channel.
Find practical ideas and resources about diversity and inclusion through MetLife employee toolkits and assessments.
Visit an art exhibit or a museum dedicated to a different culture.
Many of our employees across the globe have found their own unique path to inclusion. Mark, Andrea and Suvojit share their personal stories below.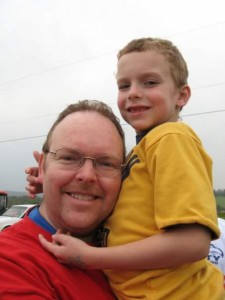 Mark, MetLife USA, Clarks Summit, Pennsylvania
"When my son was diagnosed with autism at the age of two and a half, I immediately gained a whole new perspective on what diversity and inclusion can mean. On a very personal level, I suddenly realized that each and every one of us has something in our lives that makes us different. Sometimes it can be right there in front of you. Other times that difference can be beneath the surface. Whatever it may be, I've learned to be respectful and welcoming of the challenges, gifts or unique viewpoints of others – and that has really enriched my life."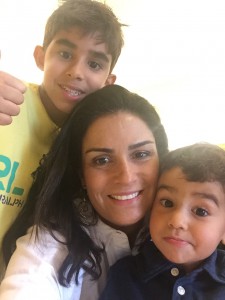 Andrea, MetLife Brazil, Sao Paulo
"I'm one of those working mothers who thought they could do it all: be a full-time mother and a full-time employee. As I quickly discovered, it's just not possible – and that's perfectly fine. Since then, I've been able to strike the perfect balance between my personal and professional life.
Now, as an Advisor on the Women's Business Network here in Brazil, I'm helping other women follow in my footsteps by using my experience to make a positive and nourishing impact on working mothers' lives – both in and out of the office."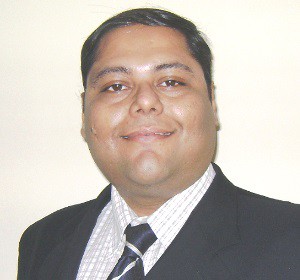 Suvojit, MetLife India, Noida
"I was inspired by an event called Dialogue in the Dark, which invites visitors to explore the unseen in a pitch-dark exhibition. We were led by visually impaired people, resulting in a complete role reversal for both parties. It opened my eyes to a very different world that 285 million people across the globe experience every day. And it made me think about all the ways in which wider society could adapt itself to better serve those with diverse abilities."
---
To learn more about Diversity & Inclusion at MetLife, click here.