MetLife's Sustainable Financing Framework facilitates alignment of our business and investment activities to drive a sustainable future. The Framework guides our issuances of green, social and sustainable bonds, term loans, preferred stock, subordinated notes and funding agreements by MetLife, Inc. and its subsidiaries, including Metropolitan Life Insurance Company and Metropolitan Tower Life Insurance Company. 
MetLife's Sustainable Financing Council, comprising members from the Office of the Chief Investment Officer, Corporate Treasury and Global Sustainability functions, meets regularly and is responsible for the review and selection of eligible assets. Eligible assets aresubject to a review consistent with MetLife's policies, including MIM's ESG Investment Policy. 
As part of the Framework, MetLife has committed to publishing an annual Sustainable Financing Report, which includes a summary of outstanding MetLife Sustainable Financing issuances, including issuance date, size, maturity date, currency and format. The 2022 Sustainable Financing Report is available on our website.

Related Issuances
In 2020, Metropolitan Life Insurance Company issued a $750 million green funding agreement under the Framework, securing the U.S. insurance industry's first green funding agreement-backed note issued by Metropolitan Life Global Funding I. An amount equal to the net proceeds from the issuance has been allocated to investments in a variety of green initiatives, including those associated with renewable energy, energy efficiency, green buildings, clean transportation, sustainable water and waste management, pollution prevention and control and environmentally sustainable management of living natural resources and land use.
In 2021, MetLife Short Term Funding LLC issued $40 million of a new green funding agreement-backed commercial paper series as part of our diverse funding platform and in alignment with our Framework. After securing the U.S. insurance industry's first green funding agreement-backed note in 2020, we've developed another form of green financing that supports our purpose and aligns with strong demand for sustainable debt offerings.
Sustainable Financing Framework and the UN Sustainable Development Goals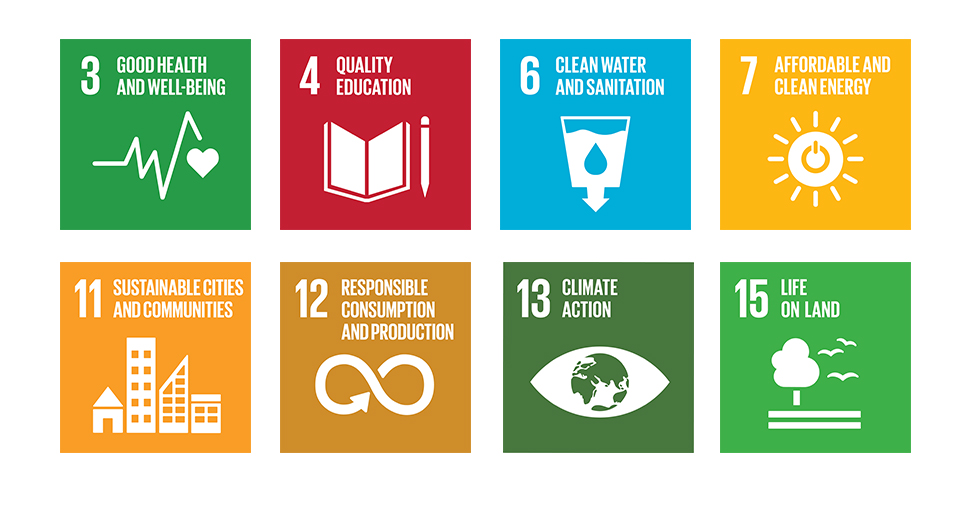 In alignment with several of the UN Sustainable Development Goals (SDGs), MetLife's Sustainable Financing Framework lays out eligibility criteria for an asset to be considered for inclusion. Aligned SDGs include:
 Goal #3: Good Health and Well-Being
Investments that enhance access to public, not-for-profit, free or subsidized essential services
Goal #4: Quality Education
Investments that include infrastructure for the provision of child, youth or adult education and vocational training services
Goal #6: Clean Water and Sanitation
Sustainable water and wastewater management
Goal #7: Affordable and Clean Energy
Renewable energy
Energy efficiency
Goal #11: Sustainable Cities and Communities
Green buildings
Clean transportation
Pollution prevention and control
Affordable housing
Goal #12: Responsible Consumptionand Production
Sustainable water and wastewater management
Pollution prevention and control
Goal #13: Climate Action
Investments that enhance ecosystem protection or restoration
Renewable energy
Infrastructure for flood prevention, flood defense or storm-water management
Goal #15: Life on Land
Environmentally sustainable management of living natural resources and land use

Sustainable Financing Framework>

Second Party Opinion by Sustainalytics>

2022 MetLife Sustainable Financing Report>

2022 Annual Review by Sustainalytics>

2021 MetLife Sustainable Financing Report>

2021 Annual Review by Sustainalytics>