Vision Insurance
Look out for your employees' vision care with Group Vision Insurance solutions. Save money with MetLife's flexible and comprehensive benefit options.
MetLife customers now have access to Davis Vision and Superior Vision's extensive provider network.
See Well. Save More.

With MetLife's Vision plan options, your employees could enjoy discounts on eyewear and services1. They also get support to live healthier. Through an exam, eye doctors are often the first to detect signs of serious health problems2.

Our Products
Davis Vision by MetLife
Offer your employees a vision insurance plan that provides low member out-of-pocket costs with robust benefits.

Superior Vision by MetLife
Provide your employees with a network of providers and retailers, plus access to the latest corrective eyewear and procedures
Vision PPO
Your employees have lower out-of-pocket costs1 for in-network eye services while out-of-network provider costs may be higher3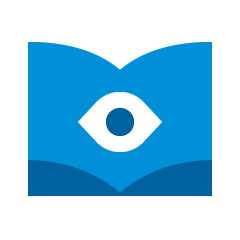 Discount Vision Program
A discount vision program that provides your employees savings
for eye exams, glasses and frames, and laser vision correction.

Top Retailer Network Access

Top Retailer Network Access

Provide your employees with valuable savings on vision care and eyewear so they can stop on top of their vision health — with no cost to you.
Choice of over 66,000 private practice optometrist network access points 
Savings on a broad range of vision services — including laser vision correction5
Easy online servicing to quickly find a provider of eyewear and eye exams, review covered services, or print an ID card
Why Choose MetLife for Vision Coverage

Providing Employees More Choice

Employees can choose from classic styles to the latest designer frames — and select what's right for them and their budget.

From the Network They Want

Comprehensive network access nationwide including a unique mix of the top U.S. optical retailers and independent providers.

For Cost-Effective Prices

There are no additional out-of-pocket costs in-network for polycarbonate (shatter-resistant) lenses for children up to age 18.
With an Easy to Use Experience

When employees go to a participating vision provider there are no claims to file. They don't even need an ID card.

DID YOU KNOW?
Your employees can save up to 60%1 on vision services and eyewear, including annual exams and evaluations?

Discover vision options and resources for employees