MetLife and MIM have been in the impact investment market for over 35 years. Our impact investments are originated with the intent to generate positive societal benefits in the markets where we live and work, creating value for communities and catalyzing inclusion and equity. These investments include projects that aim to mitigate climate change, help expand racial equity, support women to become financially independent and expand financial health services to the under and unbanked through credit unions and community-based organizations.

Impact Investments

MetLife funded $10 million to The New York Forward Loan Fund in 2021. With other lenders and backing from the State of New York, the fund made 1,700 small business loans to support organizations throughout the COVID-19 pandemic. Approximately 90% of the loans have gone to small businesses, nonprofits or small property owners with 10 or fewer employees and under $1 million in annual revenues. The Fund exceeded its goal to lend at least 60% of funds to minority- and women-owned businesses.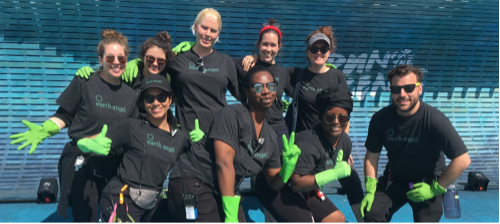 MetLife funded $10 million to The New York Forward Loan Fund in 2021.
Racial Equity: Bias-Reduction Programs
In 2020, MetLife Foundation closed a $2 million equity commitment in the Illumen-managed fund of funds. Illumen Capital leverages its investment power to deliver capital, combined with evidence-based bias-reduction training and coaching for its portfolio of fund managers. With guidance from Stanford SPARQ, Illumen Capital has developed a 10-year bias-reduction program for fund managers, designed to help managers make better decisions, expand their investable landscape and maximize and protect every dollar invested.