Employer-sponsored benefits can be a cost-saving opportunity for most married couples. But choosing the right options can be complicated. Here's how you can make sure your family has the right benefits coverage, while boosting your household earning power.
Review your benefit options
It's likely the first thing most married couples think about is health insurance. Check to see what benefits are available to you and your family and at what cost—be sure to take note of the offerings beyond medical, like life insurance, dental, and disability insurance. Then, talk with your spouse about the benefits that he/she has access to and determine which offerings will best fit your needs and budget. Here are a few questions to consider during open enrollment: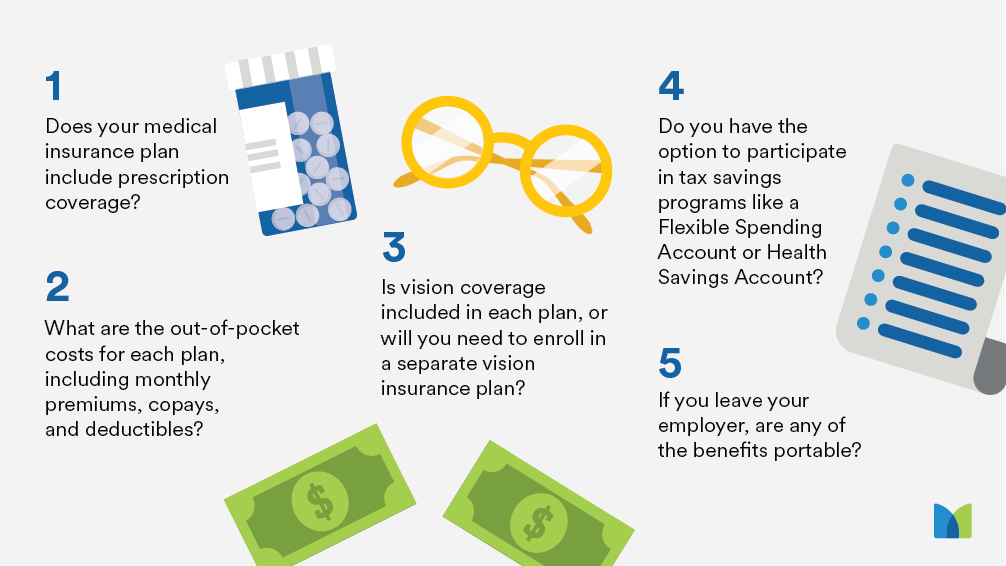 Consider benefits that can protect your paycheck
Enrolling in a medical insurance plan is a given, but don't forget to consider supplemental health insurance that can help offset costs not covered by medical insurance and help protect your way of life. Unexpected medical incidents can trigger expenses you didn't plan for, like transportation if you can't drive or childcare while you're at the doctor. Critical illness and hospital indemnity insurance can help with these costs, so you don't have to dip into your savings.
As you're reviewing your benefit options with your spouse, be open and honest about what you both need, and take the time to compare benefit costs, so you can save money while staying protected.
Want to see what benefits might be best for you? Take our quiz!